Like its sister cue, The JFlowers BF-801R Professional Series allows you to channel your inner Viking: "sword and war flag." From hilt to tip, this design exemplifies cue craftsmanship—using nothing but the highest quality materials available today. Who needs wrap, when you have a cue inlayed with swords in genuine silver, red coral, abalone, JAMA, and red Sandalwood—finished in a shape that will remind you of a war flag. Bring on the melee! Genuine Moori tip. Aegis ferrule. Technology shaft. Matching joint protectors included. 
Sandalwood is the second-most expensive wood in the world and is widely used in the cosmetic industry, especially in perfumes. Sandalwood oil is sought after because of the soft, creamy, and long-lasting scent that it produces.
Unfortunately, the production of Sandalwood has decreased while the demand continues to increase. It is on its way to becoming extinct, and that's what makes Sandalwood so expensive.
One of the many customizations options we offer is a choice between a black or white "sight plate", as well as a variety of tip options.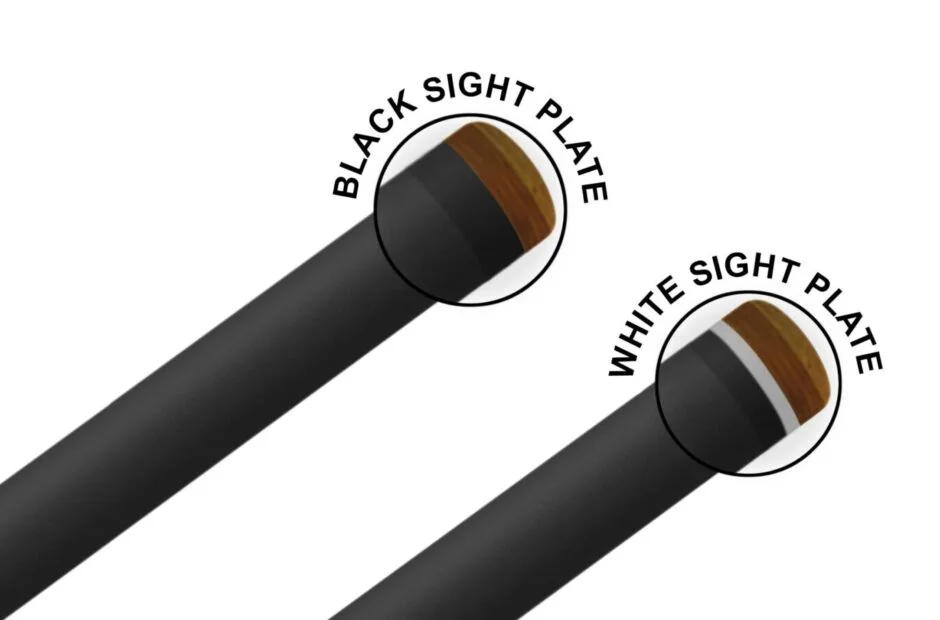 JFLOWERS CARBON FIBER SHAFT COMPARISON CHART
The default shaft option for all JFlowers cues is the Classic – Low Deflection Carbon Fiber Shaft. Nevertheless, you have the opportunity to enhance your cue's performance by opting for the Crown – Very Low Deflection Carbon Fiber Shaft, available for just an extra $70, or the top-tier S.M.O. – Super Low Deflection Carbon Fiber Shaft for an additional $210. Additionally, if you prefer, you can purchase any of these exceptional shafts separately.