The JFlowers JF20-03RF helps you realize your inner superhero. Exotic ebony hardwood adorned with a genuine leather wrap in a "black snake skin" pattern, a generous arrow of juma (a material normally used in the production of knives, tomahawks, and art objects), abalone accents (seashell), and rose gold finials. Comes with extension, joint protectors, and genuine Mori brand layered tip. Choose your shaft diameter and pin options. 
One of the many customizations options we offer is a choice between a black or white "sight plate", as well as a variety of tip options. 
(The tip and sight plate options are currently only available for our North-American customers)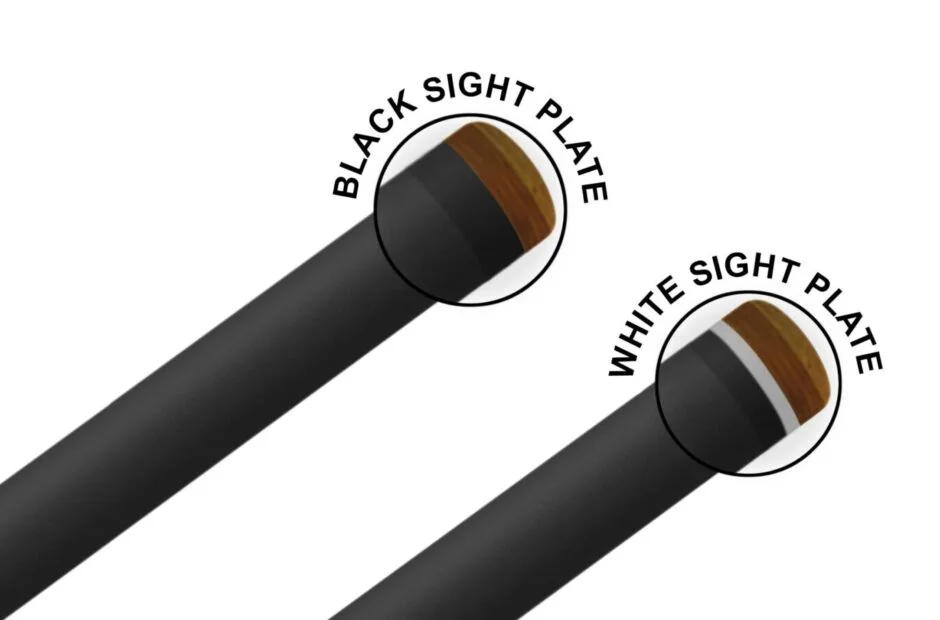 Make sure you click on the "Reviews" tab to read the testimonials from players who's bought this cue.
Note! The black transportation box is not included.
TECHNICAL SPECIFICATIONS
WEIGHT

TIP

PIN

SHAFT

19-19,5 oz

Mori (m)

3/8-11

Carbon fiber

LENGTH

TIP SIZE

FERRULE

BUTT

58″

12.5 mm

TT PC

Genuine leather grip, Ebony,
Rose gold, Juma, Abalone