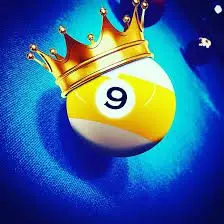 4-player Winner Take All
Every Saturday at 2 pm (CET), 8 pm (PHI) or 8 am (EST) we have a tournament for the best junior players in the world. Players can be maximum of 20 years old.
Rules
10-ball
Race to 5
Pattern racking is allowed
No BIH after the break
Run out after break = 1 point
Dry break or scratch = 0 points
No call shot
The players must join the stream a minimum of 30 minutes before their match starts.
They must be able to hear the commentators live.
The (non-refundable) entry fee must be paid a minimum of 2 days before the start.
Entries are based on a "First Come – First Served" basis. Meaning, the payment is your entry to the event.
Temporarily loss of Internet means that the commentators will decide if the current rack should not count or be re-played.
The commentators have all final rulings.
The winner will receive $100
AVAILABLE SPOTS: 3
Participating:
– Wonderboy, Philippines
– ?
– ?
– ?
Join by sending (Friends & Family) $20 to PayPal: contact@cuelistings.com