JFLOWERS CUES & CASES AMBASSADORS
earl strickland (USA)
pro player
Earl Strickland is an American professional pool player who is considered one of the best nine-ball players of all time.
He has won over 100 championship titles and three world titles. In 2006 he was inducted into the Billiard Congress of America's Hall of Fame.
A true legend of the game!
Rodney Morris (USA)
Legend
Rodney Morris began playing at the age of six and quickly developed a passion for the game.
Morris has an impressive list of achievements, including winning the US Open 9-Ball Championship in 1996 and the World Pool Masters in 2000. He has also represented the United States in numerous international competitions, including the Mosconi Cup and the World Cup of Pool. 
Morris is known for his exceptional skill and finesse on the table, as well as his ability to remain calm and focused under pressure. His dedication to the sport has earned him a reputation as one of the most respected and admired players in the game.
Overall, Rodney Morris is a true legend in the world of pool, and his achievements serve as a testament to his skill, talent, and unwavering commitment to the sport. In 2016 he was inducted into the Billiard Congress of America's Hall of Fame.
dennis orcollo (phi)
PRO PLAYER
Dennis Orcollo is a professional pool player from Bislig City, Philippines. He started playing pool at a young age and quickly became a top contender in the sport.
Orcollo is considered one of the best players in the world, with numerous titles to his name, including the 2011 World Cup of Pool and the 2013 China Open. He has also won multiple tournaments worldwide, in addition to being the most successful money-game player in history.
Orcollo is known for his exceptional ball control, safety play, and precise shot-making ability. He is also recognized for his calm demeanor and ability to perform under pressure.
In addition to his success on the professional circuit, Orcollo is admired for his sportsmanship and humility. He continues to compete at the highest level and inspire young players worldwide.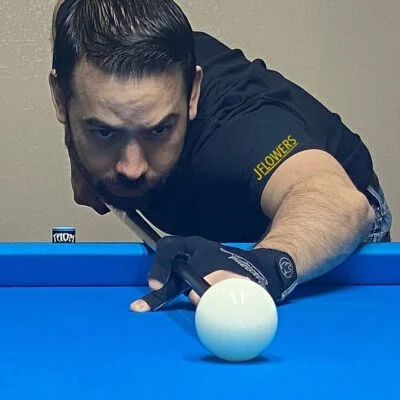 Lil'Chris (USA)
Influencer
"Lil'Chris" is a popular influencer and pool coach. He is a software developer who picked up his first pool cue at the age of 17.
He's always had a passion in teaching, which influenced him to start his YouTube channel 2 years ago where he shares his knowledge to assist amateur pool players in improving their game.
Lil'Chris is closing in on 70,000 subscribers and 7 million views on YouTube.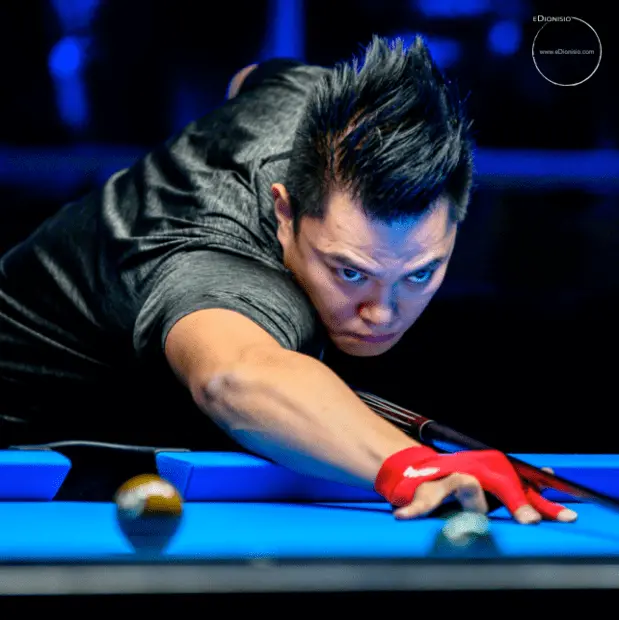 Jeffrey de Luna (PHI)
Pro Player
Jeffrey "Jeff" de Luna is a Filipino professional pool player from Manila. His nickname is "The Bull", due to the similarity of his playing style to that of his mentor, Efren "Bata" Reyes.
Jeff is regarded as one of the best players in the world, and his style and personality also makes him a crowd favorite.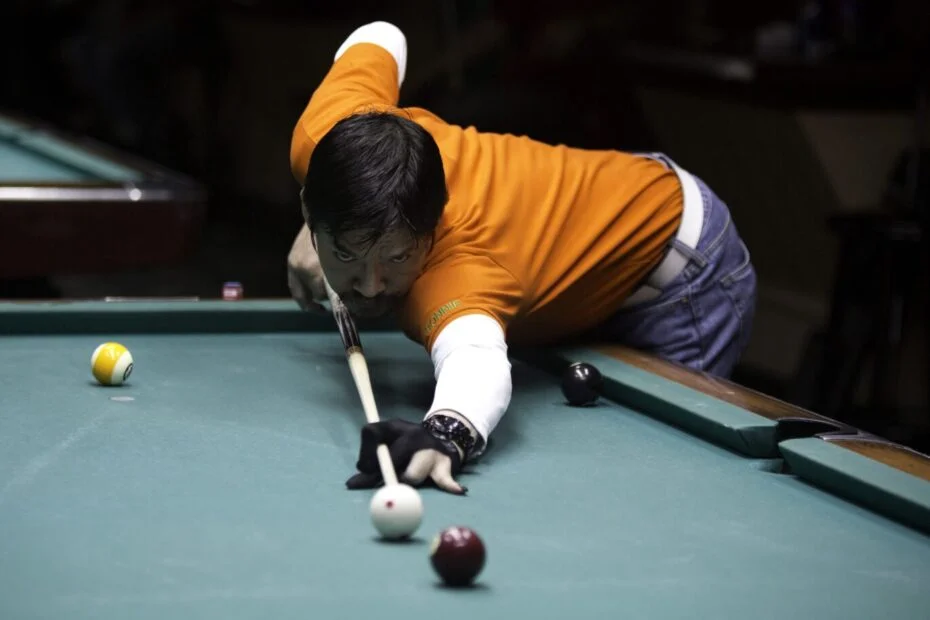 ronnie alcano (PHI)
pro player
Ronato (Ronnie) Alcano July 1972 in the Philippines, is a Filipino professional pool player, nicknamed "Ronnie Calamba" and "the Volcano".
Ronnie has a lot of titles, and he's won both the 2006 WPA World Nine-ball Championship and the 2007 WPA World Eight-ball Championship.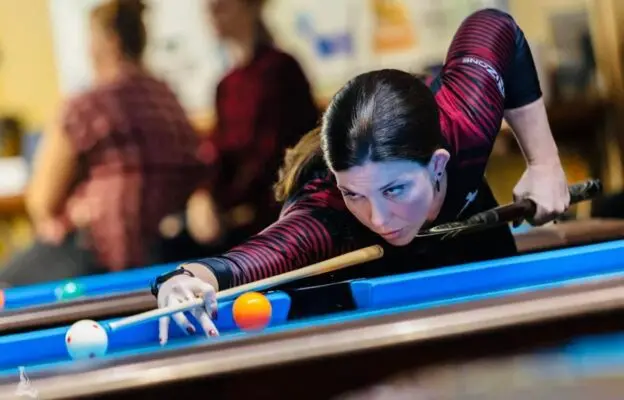 Emily Duddy (USA)
pro player
Maybe you know her from her multiple television appearances—including Harry, In A Man's World, The Today Show, or her role in the cult favourite, The Hustlers. Perhaps you first laid eyes on her when she appeared on multiple "Top 10 Most Attractive Billiards Players" lists.
No doubt, Emily "The Billiard Bombshell" Duddy has been a source for shock and awe—on and off the table—since she turned pro in 2010—the same year she earned the Women's Professional Billiard Association's "Rookie of the Year."
Emily advocates for pool as a sport and a form of entertainment, hosting tournaments, high-profile exhibition and challenge matches, and trick shot demonstrations.
When she's not competing on the world stage, Emily is mentoring up-and-coming players out of the upscale Amsterdam Billiard Club in New York City.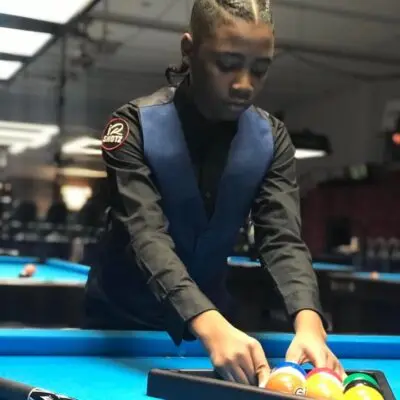 D'ANGELO JAWZ SPAIN (USA)
TALENT
D'Angelo Spain better known as Jawz, is a junior professional billiards player from Maryland. His dad and coach, Frank Spain taught him how to play pool when he was only 4 years old.

Over the years, Jawz has won many titles most recently winning 1st Place in the 13 & under Super Billiards Expo tournament and 1st Place in the 13 & under Junior International Championship.

Jawz has been recognized for his talent and featured on radio shows, local news, and The Todays Show with Craig Melvin.

Jawz has a YouTube channel showcasing drills and practice routines to help others improve their game. Jawz hopes to one day become a pro player and become one of the best in the world.
ANDREW YAWORSKI (CAN)
INFLUENCER
Andrew Yaworski has been passionate about cue sports since first picking up a cue at sixteen years old.
He has worked in multiple pool rooms as in-house staff and as a tournament director; he built his customer service and product knowledge base by working in his family's premier billiards store, in what was then, the largest mall in the world.
You've probably heard Andrew's voice on the pool streams: He is often asked to co-host live match commentary. His public appearances also include: film, live television, radio, product expos, and charitable events.
In 2022, Andrew won the CSI Western Canadian Championships 8-Ball Singles in the Platinum Division. That same year, he took second place in the CSI Western Canadian Championships 10-Ball Singles.
Andrew started his YouTube channel, "Yaworski Pool Practice," as a platform to share his views and experiences—with the goal of helping grow the sport. With that same objective, Andrew also coaches/teaches pool fundamentals to a number of local students.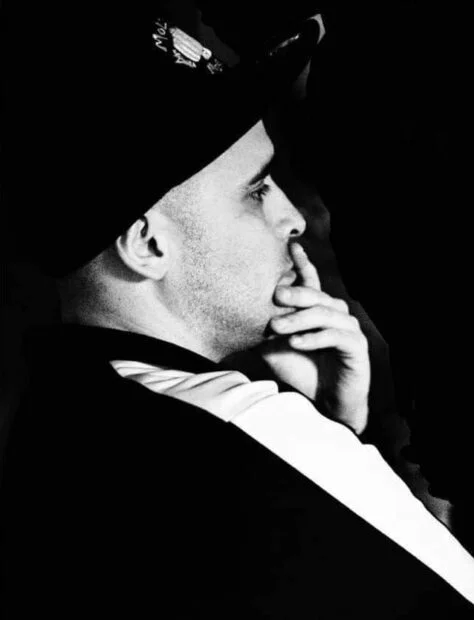 Molina Mike (USA)
Influencer
One of the biggest influencers, especially on high stakes matches. A regular co-host on the Cue It Up podcasts.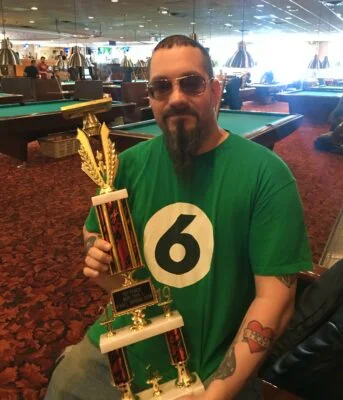 Philip 'Philly Fingers' Rojas (USA)
Influencer
Philip "Philly Fingers" Rojas picked up a cue at the age of 13 and never looking back! He is someone who just loves the game of pool. Everywhere he plays, he enjoys sharing his love of the sport with his fellow players.
It's not just the competition but also the comradery. He firmly believe in paying things forward, and the greatest joy he receives is from sharing his knowledge with others, just as he's experienced. In short, his goal is to help grow this great sport of ours any way he can.
Whether it's through his BCA league, his YouTube videos, or word of mouth – pool is all he's about.
Brad Swain (USA)
Influencer & Instructor
Brad Swain is a triple certified/PBIA/SPF instructor and a lifelong student of the game. After taking a few years away from the game Brad came back into a much different pool scene than the one he remembered.
The pool scene had grown considerably and there were more newcomers to the game than he had ever seen! Brad is now on a mission to spread his knowledge and passion for the game with his website and blog "Railbirds of a feather".
The blog will be focused around teaching all levels of students of the game and restoring the long lost unwritten rules of "The Gentleman's Game." Brad's home base is at Cue & Shisha in Orange Park, FL where he teaches lessons and eventually clinics.
He has a passion to help others and a desire to teach the game to others like the railbirds in his local pool room taught him when he was a teen.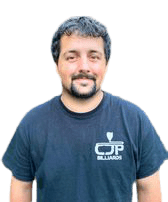 Calvin Post - CJP Billiards (USA)
Influencer
Calvin Post is the owner and operator of CJP Billiards. A small shop that specializes in creating unique 3D printed accessories for pool.
CJP Billiards started in 2020, and is located in Michigan. CJP Billiards offers lifetime warranties on all of the shop's 3D printed products, and a 100% customer satisfaction guarantee.
Calvin's love for pool began when he was ten years old and his grandfather introduced him to the game on the family pool table. He inherited the table from his grandparents and it is the table he still regularly plays on today!
The family table is now forty years old and spans over four generations of the Post family. Since his inheritance he has spent countless hours practicing and improving his skill of the game, which has been the inspiration behind CJP Billiards and the items he offers.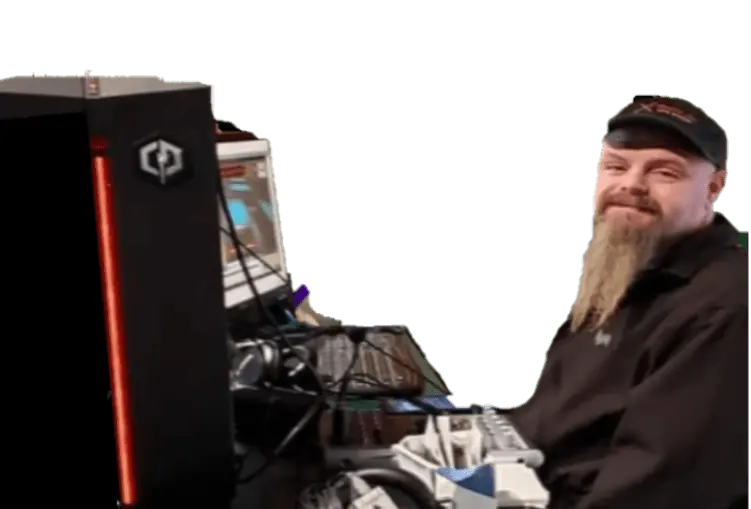 Joe 'Rackem' Watson (USA)
Influencer
Joe "Rackem" Watson is a professional Streamer and PRO/AM Player. He started playing pool at the age of 18 at a new local pool room in his hometown. He did not start taking it seriously until he hit 21.
He got a chance to work with Tor Lowry in 2013 where Tor came and gave lessons for 14 days. This amped up his love for the game. His biggest achievement in pool so far is winning a trip to Las Vegas in 2013 in both the 8 Ball and 9 Ball teams through the Indy APA pool league.
Joe has won many local tournaments as well. He started the RackemJoe Livestream about 5 ago. He has streamed the Indiana APA State Invitational for the last 4 or 5 years. He´s also streamed the Hoosier Open 9 Ball Tour for 5 years and, he is also the creator and tournament director for these events as well.
The biggest and most interesting event would be when he was asked to stream the 2018 Masters Artistic Pool Championships at Jamaica Joe's in Oklahoma.
Aivhan Maluto (PHI)
Pro Player
Aivhan is a filipinho pro player who lives in Abu Dhabi, United Arab Emirates.
He was born in 1987. His pool idols are Lee vann and Corteza and, of course Efren Reyes.
Aivhan is a 3-times Abu Dhabi Open champion and he has also won the 10-ball Abu Dhabi Open championship. In addition he is one of the dominating players in the biggest online pool events.
He started playing pool when he was 15 years.
Currently he is playing out of Power Break Billiard Hall in Abu Dhabi.
Aivhan's favorite games are 9 and 10-ball.
Elliot Sanderson (UK)
pro player
Elliot Sanderson is a professional player born in Barnsley, England. He will be a regular player at all the events across the world going forward as he makes the transition to becoming a full time player. In 2022 he teams up with Jayson Shaw to represent the UK during the World Cup of Pool.
A dynamic pool player who likes to go for his shots and play at a fast pace. Elliott is a player who wear his heart on his sleeve!
Allen Ellison (USA)
Influencer
Allen Is Founder Of "Billiard Livestream (BLS)". He is a professional live streamer, and an avid player.
Allen has immense IT knowledge along with craftsmanship abilities. A while back "BLS" created "Taking Shots" housing a 9' Diamond table and a 7' Diamond table within a private area with state-of-the-art features and heavily controlled lighting, temperature and humidity for optimal playing conditions. Touch screen scoring directly connected to the live stream feed.
With top quality players such as Justin Hall and Donny Mills providing feedback- Billiard Live Stream "The Taking Shots" location is noted as one of the best places to set up thrilling competitive matches. Billiard Live Stream also travel from time to time to offer services for events!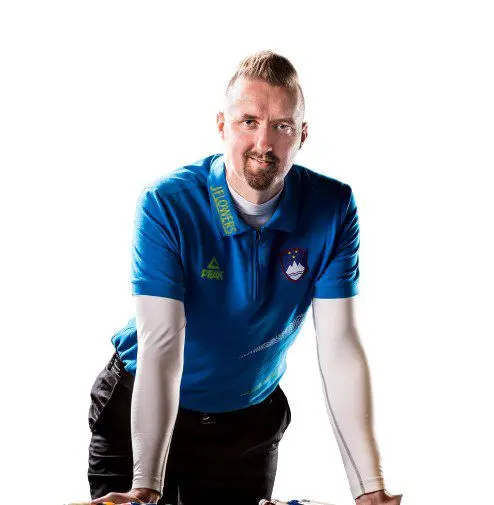 Miha 'Zaytsev' Zajc (SLO)
pro player
Miha "Zaytsev" Zajc is a pool and snooker player from Slovenia, born in 1981.
He started to play pool at age 30 (almost 10 years ago) after ending his basketball career.
After a few years he reached the national first league and he soon became a national team member for European championships in 2016 and 2018. In 2018 he signed up for the National snooker championship for the first time and the won the competition. He decided to try again 2 years later in 2020 and became National snooker champion one more time. Second title was won with J.Flowers snooker equipment including carbon snooker cue.
His idols are Ronnie O'Sullivan, Nick Van Den Berg and Tony Drago.
Miha is very active in the billiard world.
He is known as a pool instructor, club leader, event organiser and player who regularly plays big events including European championships, Eurotours, Chinese pool tournaments