The JFlowers BF-803 Professional Series is a touch of science: A "red comet" tearing through a night sky. Leave your competition in awe. Sandalwood, ebony, and maple inlays. Genuine Moori tip. Aegis ferrule. Technology shaft. Matching joint protectors included.
One of the many customizations options we offer is a choice between a black or white "sight plate", as well as a variety of tip options.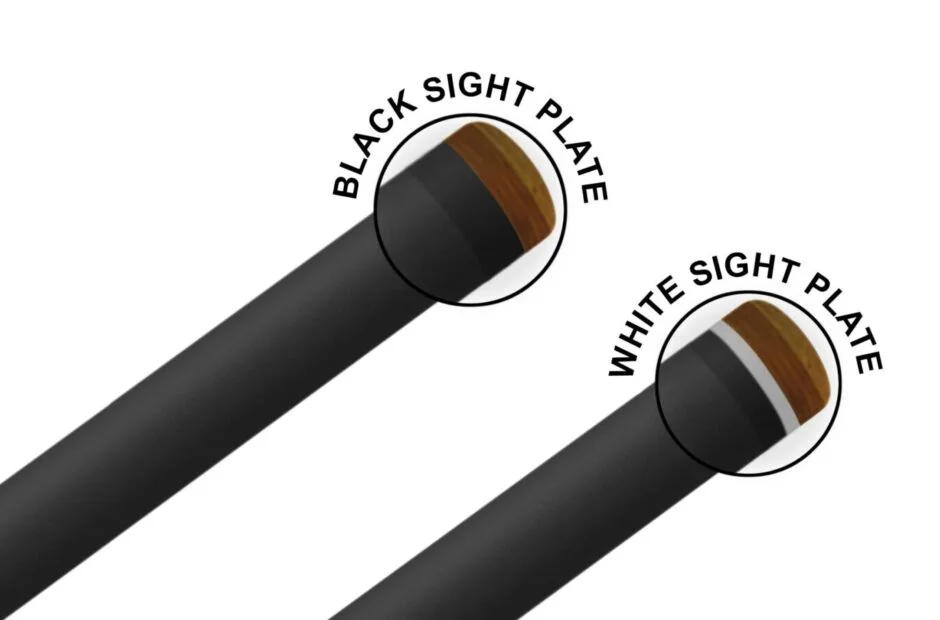 JFLOWERS CARBON FIBER SHAFT COMPARISON CHART
The default shaft option for all JFlowers cues is the Classic – Low Deflection Carbon Fiber Shaft. Nevertheless, you have the opportunity to enhance your cue's performance by opting for the Crown – Very Low Deflection Carbon Fiber Shaft, available for just an extra $70, or the top-tier S.M.O. – Super Low Deflection Carbon Fiber Shaft for an additional $210. Additionally, if you prefer, you can purchase any of these exceptional shafts separately.