The JFlowers BF-805 Professional Series will probably remind you of BF-801R and that isn't an accident. The BF-805 offers the same Viking sword and flag look, but with the colors inverted: inlayed with swords in silver, red coral, abalone, JAMA, tiger and red sandalwood—finished in a shape that will remind you of a war flag. The BF-805 also gives you a choice in a wrap-less butt-end or a tooled genuine leather wrap. Genuine Mori tip. Aegis ferrule. Technology shaft. Matching joint protectors included.
One of the many customizations options we offer is a choice between a black or white "sight plate", as well as a variety of tip options.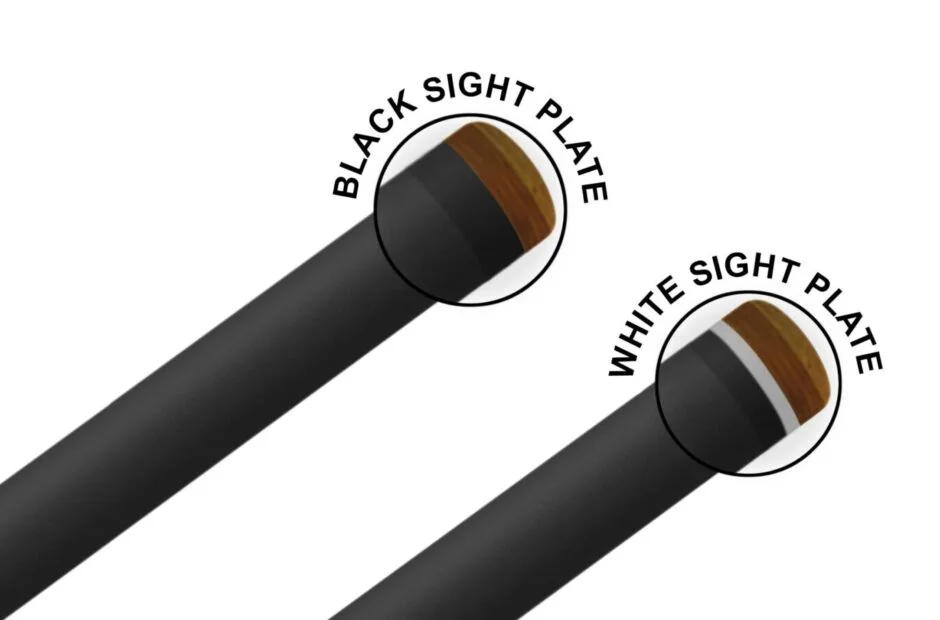 JFLOWERS CARBON FIBER SHAFT COMPARISON CHART
The default shaft option for all JFlowers cues is the Classic – Low Deflection Carbon Fiber Shaft. Nevertheless, you have the opportunity to enhance your cue's performance by opting for the Crown – Very Low Deflection Carbon Fiber Shaft, available for just an extra $70, or the top-tier S.M.O. – Super Low Deflection Carbon Fiber Shaft for an additional $210. Additionally, if you prefer, you can purchase any of these exceptional shafts separately.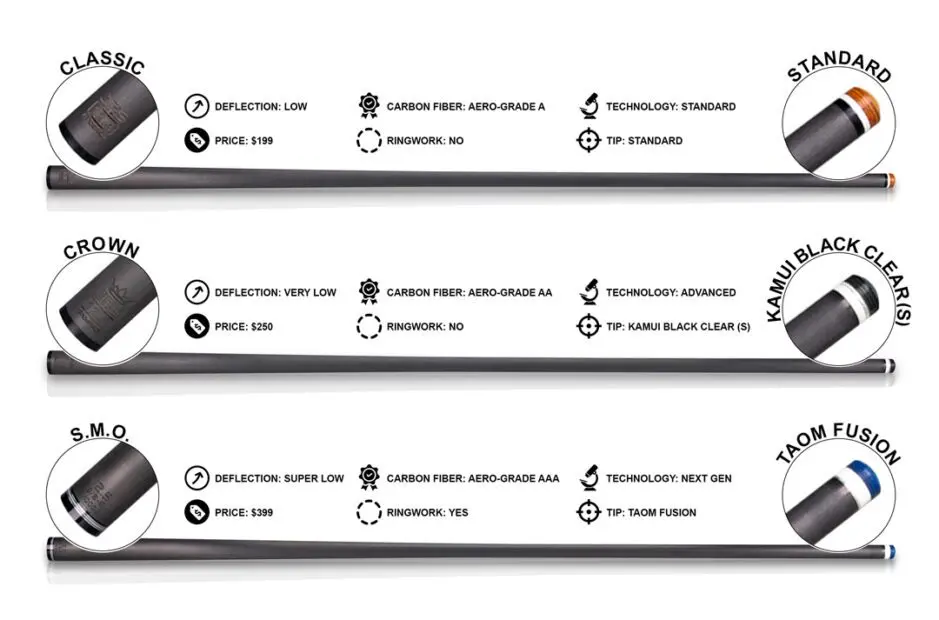 https://www.youtube.com/watch?v=iiH-P992cUE