The JFlowers JF90-03 is evocative of the power of nature and energy—reminiscent of rippling water: Intricate quadrupling ripples of turquoise flank a reoccurring pattern of diamond-shaped turquoise inlay. This cue comes with our technology shaft and a genuine Moori layered tip.
One of the many customizations options we offer is a choice between a black or white "sight plate", as well as a variety of tip options.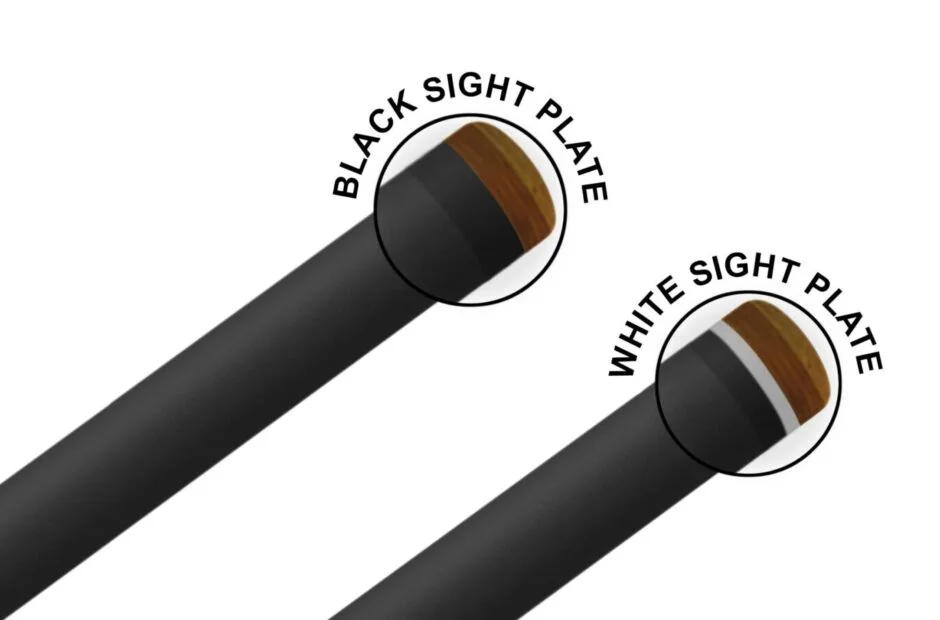 JFLOWERS CARBON FIBER SHAFT COMPARISON CHART
The default shaft option for all JFlowers cues is the Classic – Low Deflection Carbon Fiber Shaft. Nevertheless, you have the opportunity to enhance your cue's performance by opting for the Crown – Very Low Deflection Carbon Fiber Shaft, available for just an extra $70, or the top-tier S.M.O. – Super Low Deflection Carbon Fiber Shaft for an additional $210. Additionally, if you prefer, you can purchase any of these exceptional shafts separately.