Like its sister cue, the JFlowers JF90-10R is inspired by those who respect and admire nautical ropework. Ebony, abalone (seashell), tiger maple (a wood typically used in musical instruments), luxurious rosewood, greyboard, and JAMA inlays are intricately "tied" to create this stunning rope-like design. Choose the red and blonde or grey and white design. This cue comes with our technology shaft and a genuine Mori layered tip; joint protectors are also included. 
One of the many customizations options we offer is a choice between a black or white "sight plate", as well as a variety of tip options.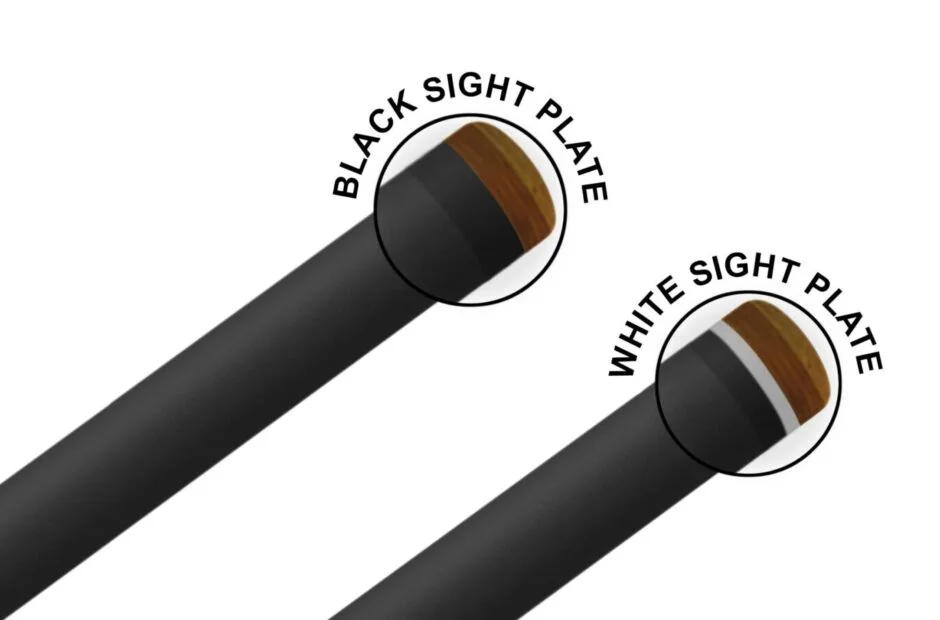 TECHNICAL SPECIFICATIONS
WEIGHT

TIP

JOINT

SHAFT

19-19,5 oz

Mori (m)

3/8-8

Carbon Fiber

LENGTH

TIP SIZE

FERRULE

BUTT

58″

12.6 mm

Aegis

Ebony, Abalone,
Tiger maple, JAMA,
Rosewood, Greyboard
VIDEO REVIEW (JF 90-10)
JFLOWERS CARBON FIBER SHAFT COMPARISON CHART
The default shaft option for all JFlowers cues is the Classic – Low Deflection Carbon Fiber Shaft. Nevertheless, you have the opportunity to enhance your cue's performance by opting for the Crown – Very Low Deflection Carbon Fiber Shaft, available for just an extra $70, or the top-tier S.M.O. – Super Low Deflection Carbon Fiber Shaft for an additional $210. Additionally, if you prefer, you can purchase any of these exceptional shafts separately.