Woodworkers praise maple for its light color, smooth grain pattern, and impressive durability. With its striking crisscross-honeycomb pattern, the decal JFlowers JF10-01F: Black Sting Series is where maple meets carbon fiber technology. Wow your competition and pinch your pennies.
One of the many customizations options we offer is a choice between a black or white "sight plate", as well as a variety of tip options.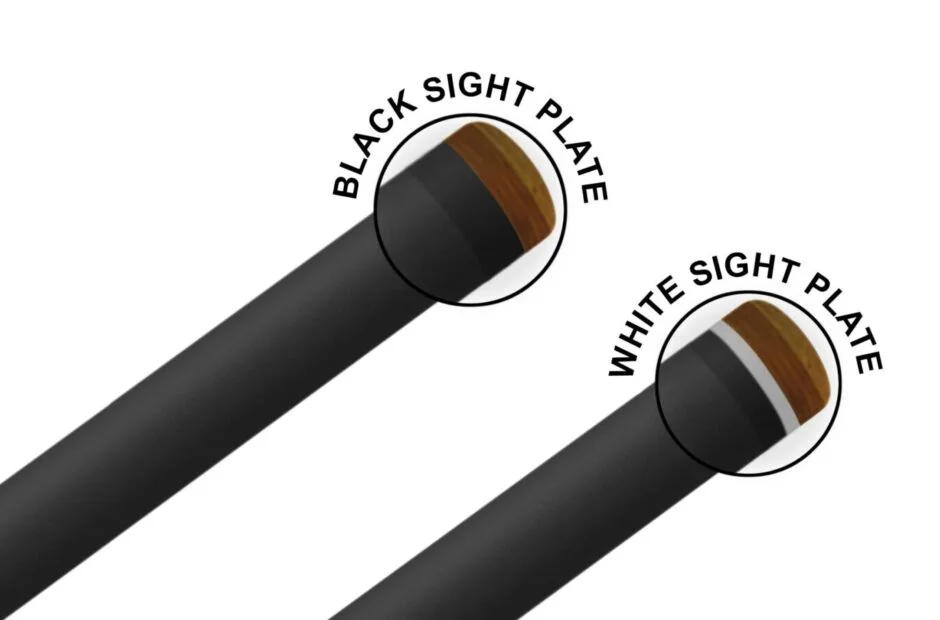 Make sure you click on the "Reviews" tab to read the testimonials from players who's bought this cue.
NOTE! The black transportation box is not included.
TECHNICAL SPECIFICATIONS
| | | | |
| --- | --- | --- | --- |
| WEIGHT | TIP | PIN | SHAFT |
| 19-19,5 oz | Standard | 3/8-8 (Radial) or 3/8-11 | Carbon fiber |
| LENGTH | TIP SIZE | FERRULE | BUTT |
| 58″ | 12.5 mm | TT PC | Maple |
JFLOWERS CARBON FIBER SHAFT COMPARISON CHART
The default shaft option for all JFlowers cues is the Classic – Low Deflection Carbon Fiber Shaft. Nevertheless, you have the opportunity to enhance your cue's performance by opting for the Crown – Very Low Deflection Carbon Fiber Shaft, available for just an extra $70, or the top-tier S.M.O. – Super Low Deflection Carbon Fiber Shaft for an additional $210. Additionally, if you prefer, you can purchase any of these exceptional shafts separately.