The durability, reliability, and beauty of maple with the high-tech delivery of carbon fiber inspired by the knights of the Renaissance. Adorned in azure swords with stained hilts, the JFlowers JF10-13F: Black Sting Series is the gallant equipment you need for a proper duel. Choose from wrap-less or genuine leather wrap in black or "white ringtail lizard hide" patterns.
One of the many customizations options we offer is a choice between a black or white "sight plate", as well as a variety of tip options. 
(The tip and sight plate options are currently only available for our North-American customers)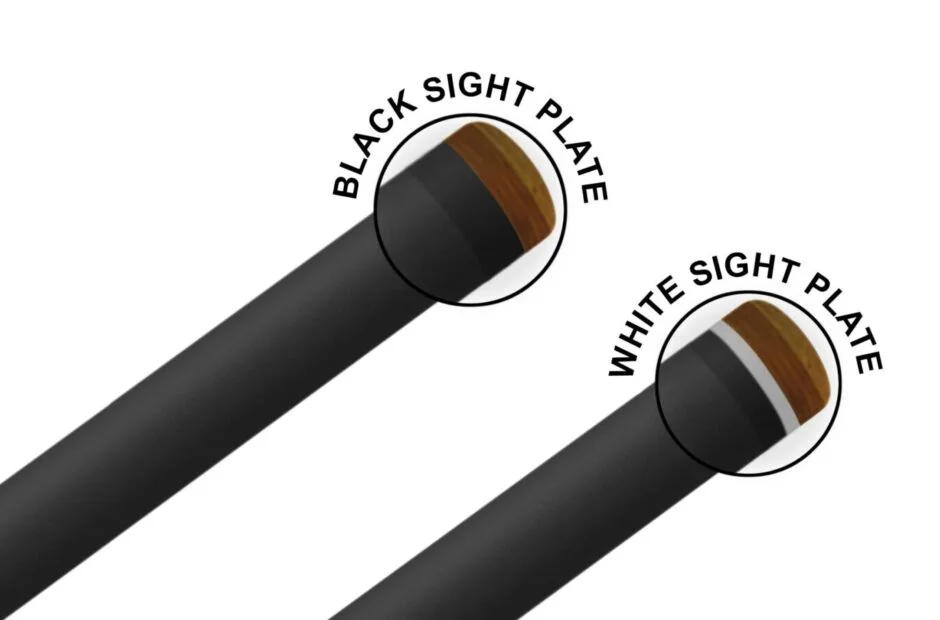 Make sure you click on the "Reviews" tab to read the testimonials from players who's bought this cue.
NOTE! The black transportation box is not included.
TECHNICAL SPECIFICATIONS
| | | | |
| --- | --- | --- | --- |
| WEIGHT | TIP | PIN | SHAFT |
| 19-19,5 oz | Standard | 3/8-8 (Radial) or 3/8-11 | Carbon fiber |
| LENGTH | TIP SIZE | FERRULE | BUTT |
| 58″ | 12.5 mm | TT PC | Maple |
JFLOWERS CARBON FIBER SHAFT COMPARISON CHART
The default shaft option for all JFlowers cues is the Classic – Low Deflection Carbon Fiber Shaft. Nevertheless, you have the opportunity to enhance your cue's performance by opting for the Crown – Very Low Deflection Carbon Fiber Shaft, available for just an extra $70, or the top-tier S.M.O. – Super Low Deflection Carbon Fiber Shaft for an additional $210. Additionally, if you prefer, you can purchase any of these exceptional shafts separately.