Inspired by sun-soaked beaches, the JFlowers JF20-19 combines a tide of vibrant blue and highly-figured tigerwood—a wood which is typically used on high-end musical instruments—with abalone accents (seashell), and soaring arrows that resemble ship sails. Comes with extension, joint protectors, and a genuine Mori brand layered tip. 
One of the many customizations options we offer is a choice between a black or white "sight plate", as well as a variety of tip options. 
(The tip and sight plate options are currently only available for our North-American customers)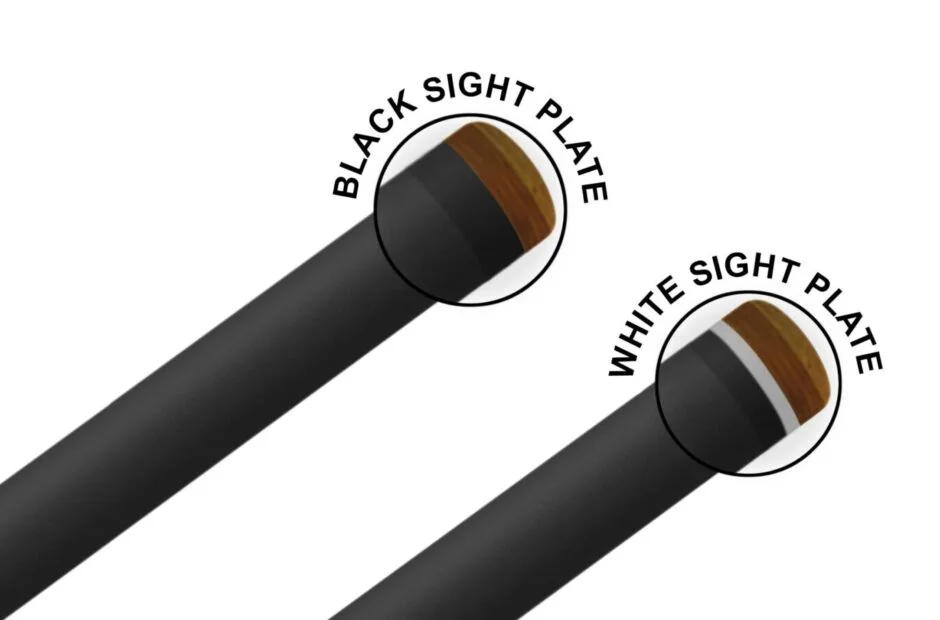 Note! The black transportation box is not included.
TECHNICAL SPECIFICATIONS
| | | | |
| --- | --- | --- | --- |
| WEIGHT | TIP | JOINT | SHAFT |
| 19-19,5 oz | Mori (m) | 3/8-8 | Wood |
| LENGTH | TIP SIZE | FERRULE | BUTT |
| 58″ | 12.5 mm | Aegis | Real inlays |