The JFlowers JF20-20 is a sleek and stylish pool cue! The clean lines on the black maple butt are covered in a prolonged black or red genuine leather wrap. Including a carbon fiber shaft. The butt has decorative rose gold ringwork made from brass. This cue comes with both an extension, joint protectors, and a genuine Mori multilayered tip.
One of the many customizations options we offer is a choice between a black or white "sight plate", as well as a variety of tip options. 
(The tip and sight plate options are currently only available for our North-American customers)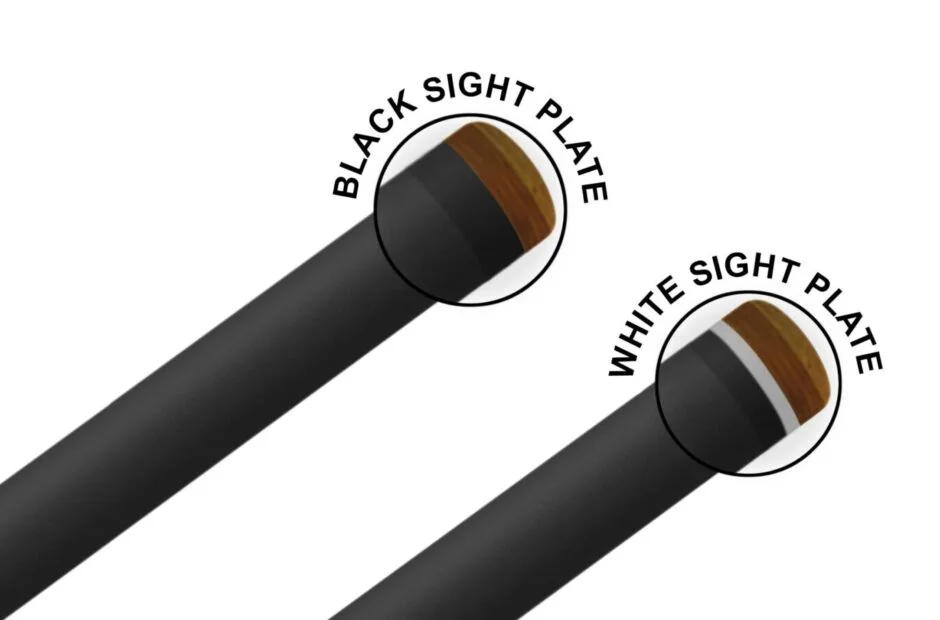 NOTE! The black transportation box is not included.
TECHNICAL SPECIFICATIONS
WEIGHT

TIP

JOINT

SHAFT

19-19,5 oz

Mori (m)

3/8-8 (Radial)

Carbon fiber

LENGTH

TIP SIZE

FERRULE

BUTT

58″

12.5 mm

TT PC

Genuine leather grip, Ebony,
Rose gold